AR15 Tools:
---
Like just about every other mechanical device your AR15 will require service and maintenance at some point. While its possible to do some very basic maintenance on your rifle with the tools you have available in your tool box already the results might be less then desirable. For example without the proper punches there's a good chance that you will mar the finish, mangle the various pins and possibly break parts. You've spent allot of money on your rifle don't skimp on tools.
Don't be tempted to cheap import type tools such as screw drivers and hex key (allen wrenches). These tools are often made of inferior or unhardened metal. This will usually result in stripped and broken screws or worse a broken rifle. Again don't skimp.
Here's a list of basic tools good for most firearms as well as the AR15/M16 rifle.
Below is a quick punch list of tools and their corresponding links. The rest of the page will include visual examples.
Punches 1/16", 3/32", 1/8", 5/32", 3/16" (See previous section above)
---
Brownells has taken the tools needed and placed them into kits available at several different price points. They don't come cheap but If you plan on performing a substantial amount of AR15/M16 work and want to buy everything at once these kits are worth consideration. Watch the video below for a better description then the image offers.
These kits contain the tools the gunsmith or armorers needs to perform full maintenance and repairs of these rifles in the field or shop. Each tool is designed to do its job in the simplest, most effective manner to maintain and repair these guns correctly – and save time doing it. Standard Kit contains the tools needed to work on the AR-15 and the M16A1 through A4. Premium Kit contains all the tools of the Standard Kit, plus an additional 11 items necessary to repair and maintain the M4 carbine as well. Both kits come in a custom-fitted, hard-side tool box that's made from nearly indestructible molded polymer resin and meets mil-spec MIL-C-4150 and ATA specifications. The Standard kit's foam inserts are pre-cut with spaces for the M4 tools, so you can turn it into a Premium Kit anytime simply by adding the Upgrade Kit.
View the instructions with a better description here.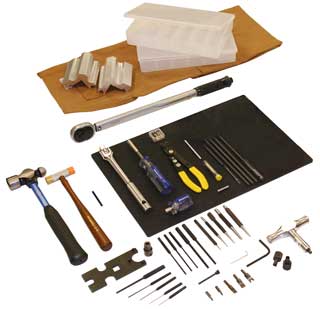 ---
Unique design combines several tools into one for taking apart the M4 collapsible buttstock on your AR-15 or M16. Features include blade for removing fixed stock screws; ½" square torque wrench opening; fixed stock receiver extension remover; receiver extension nut tightener for both old and new model collapsible stock - pins for both styles are included and easily changed by loosening a hex screw in the tool; and a hole for hanging the tool on your peg-board. Fits easily in a range bag or in your pocket for use outside the shop.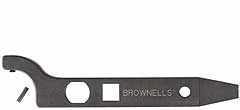 Watch the video for a demonstration.
---
Imagine having every tool you need to get your AR back into service, right from your pistol grip. The Samson Field Survivor is a multi-tool system that has a patent-pending mechanism which secures inside the pistol grip.
Click the image below for more details.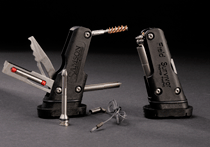 The Samson Field Survivor contains: a broken shell extractor, wire brush for bore cleaning, a cable to pull the brush through the bore, a carbon scraping tool, a feed lip gage, a front sight adjustment tool, a flat blade screwdriver, a feed lip adjustment tool, a gas feed cleaning tool, a cotter pin hook, and a strike plate. The Field Survivor tool is the one tool necessary for every AR to keep you safe in combat, or in play on the range. The Field Survivor fits all A2 pistol grips and Hogue AR15 grips. Field Survivors for other grips are now in development.
More information about Samson's Field Survivor can be found at Samson-Mfg.com.
---
Easily grips all types and sizes of AR-15/M16 tube handguard's, without damage, for faster, more precise installation and removal. Fiber reinforced rubber strap with steel handle gives plenty of leverage, plus it's broached for attaching 3/8" drive torque wrench.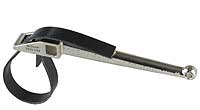 ---
Eyeballing a railed, free-float handguard for perfect alignment with your flattop receiver is only half the battle. Keeping it from going cockeyed as you tighten the locking ring is another story. Talk about frustrating! Avoid the hassle with this handy jig that aligns the top handguard rail with the receiver rail and keeps it there. Just slide the jig on the rails, secure its setscrews, and tighten the locking ring—you're done! With the time it saves, this tool will pay for itself the first few times you use it. A must for maintaining handguard alignment to ensure night vision devices, vertical grips, flip-up front sights, and other add-on accessories are also properly aligned. Precision machined from high-quality 6061 billet aluminum, then hardcoat anodized for extra strength and years of wear resistance. Designed for use with railed, free-float tubes that have a locking ring.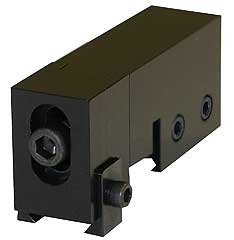 ---
This tool's radiused face matches the end of the front sight housing taper pin to prevent damage during removal. The taper pin is removed by driving from left to right; the small end is on the left side of the barrel, the large end is on the right side!
The front sight on the AR-15/M16 is secured to the barrel by two tapered pins. These pins are driven into the front sight from the right side of the rifle (as viewed from the rear), and are often very firmly seated. Because they have slightly radiused or rounded ends, you should never use a regular flat faced punch to remove or seat these pins. The AR-15/M16 Taper Pin Starter is designed to enable you to install or remove these unusual pins without damage to either the pin or front sight.

---
This tool from Brownells is simple yet brilliant. On an AR-15 the bolt catch pin is very close to the body of the lower reciever. This close proximity makes it a little difficult to install the pin. This punch from Brownells allows you to to drive the pin in straight with ease. I suggest covering the lower reciever with masking tape followed by a layer of duct tape. The duct tape will prevent you from dinging the lower. The masking tape makes it easy to remove the duct tape.

---
Brownells once again with a specialiized tool that really removes the frustration from one of the more challenging parts of assembling an AR-15. Make no mistake without this tool you will be chasing your front takedown detents around your home.

Brownells also carries a more sophisticated tool. This tool is from Special Operations Training Academy.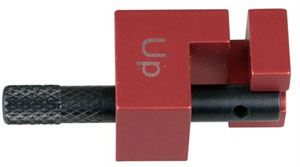 ---
This is very simple and yet valuable tool that verifies the barrel nut, gas tube and bolt carrier key are in perfect alignment. This tool is also pretty easy to replicate yourself if you have access to a catalog that supplies tools for machine shops. Quite simply you just need a "Drill Blank" of the correct diameter.

---
Convenient "Go/No-Go" gauge lets you quickly and accurately check for correct feed lip gap. Helps ensure reliable feeding and prevent weapon failure caused by feed problems. Simply slip over the back of a suspect magazine and lightly press gauge between magazine feed lips. If the gauge passes through feed lips, either discard that magazine or use the Brownells Magazine Feed Lip Tool (available separately) to bring them back into specs and restore reliable feeds. If the gauge won't pass through the lips, the gap is too narrow and must be widened.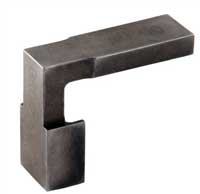 ---
---